What is a Psychic Reading?
Are you feeling lost, confused, or uncertain about your future? A psychic reading may be able to provide you with the clarity and guidance you need to move forward.

Psychic readings can provide insight and guidance into various aspects of your life. 

A psychic reading can help you gain clarity and understanding about your current situation, relationships, career, finances, and more. They can also provide you with guidance on how to move forward and make positive changes in your life.

During your reading I connect with your energy and provide you with intuitive information. I use clairaudient and clairsentient abilities to receive messages from your spirit guides or loved ones who have passed away.

You can gain a deeper understanding of yourself and your life path, and make positive changes that will lead to a happier, more fulfilling life.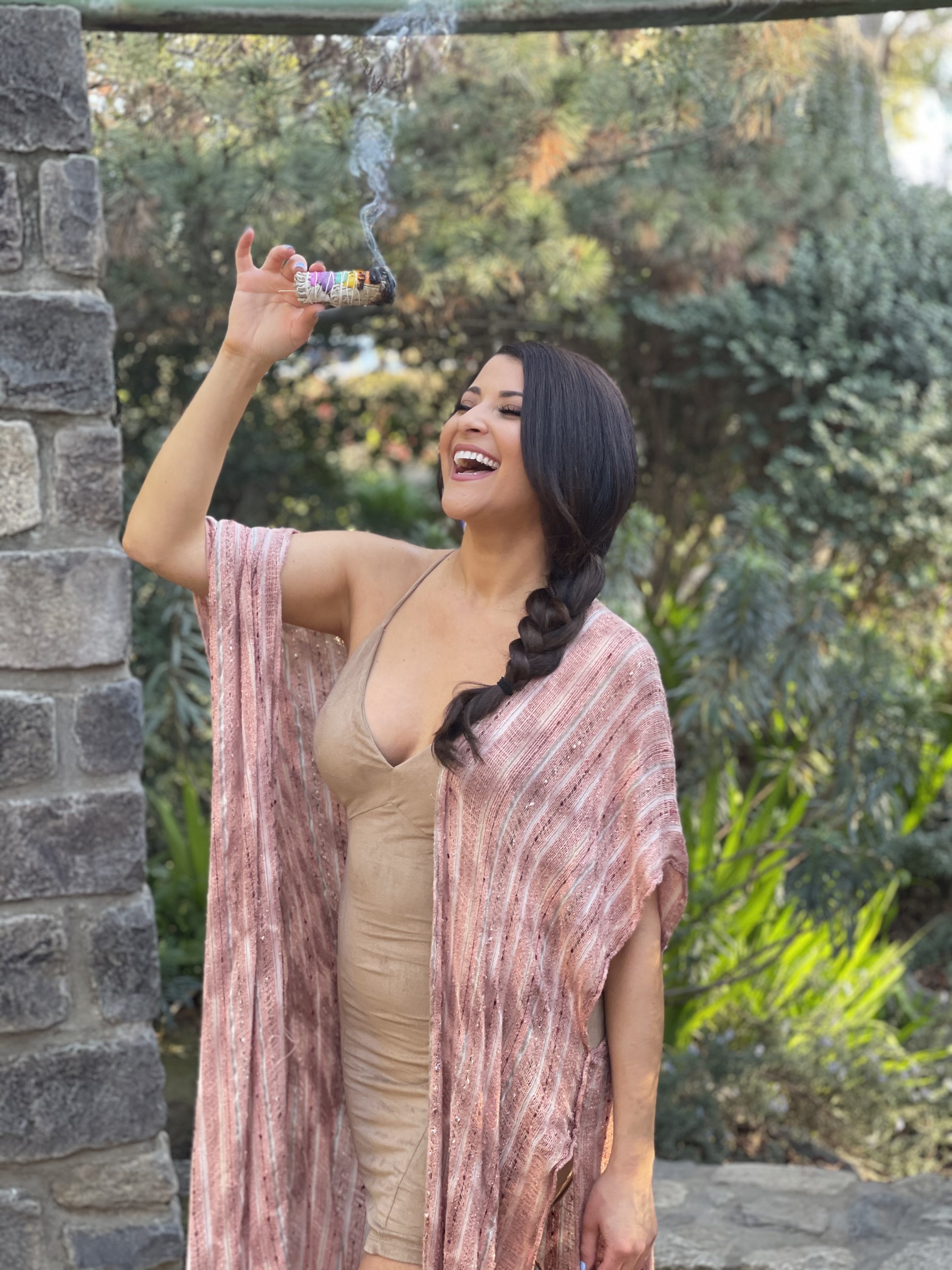 Hi, I'm Tyguenne!

I am a Reiki Level 4 Master Healer and Teacher, Psychic Channel, Meditation Guide, and Spiritual Modality Expert. I have dedicated my life to helping others on their spiritual journey, and I am here to support you in any way that I can.

As a Reiki Master, I have the ability to channel healing energy to help balance your chakras and promote overall well-being. I also offer Reiki training for those who are interested in learning this powerful healing modality.

In addition to my Reiki practice, I am also a psychic channel and meditation guide. I have the ability to connect with your energy and provide you with insights and guidance that can help you on your path. Whether you're looking for clarity on a specific issue or guidance on your life path, I am here to help.

As a spiritual modality expert, I have extensive knowledge of various spiritual practices and modalities. I can help you find the right tools and techniques to support your spiritual growth and development.

If you're ready to take the next step on your spiritual journey, I invite you to book a psychic reading with me. Together, we can explore your energy and uncover the insights and guidance you need to move forward with confidence and clarity!



Frequently Asked Questions


How do you conduct a psychic reading?

During a psychic reading, I will connect with your energy, your spirit guides, and loved ones who have crossed over to receive information that can help you gain insight into your life path and make more informed decisions. I will then share the information I receive in the moment based on what your guides want you to know based on a general reading or any specific questions you may have. 




What kind of information can I expect to receive during a psychic reading?


The information you receive during your reading will depend on your specific questions or based on what your guides want you to know. I may receive messages about your relationships, career, health, or personal growth, as well as insights into your past, present, and future. I will share the information with you and guide you to interpret the messages in a way that is meaningful and helpful to you.




How accurate are psychic readings?


Psychic readings are based on current energy and the information that is available at the time of the reading. The butterfly effect and free will can change the outcome of the readings. While I strive to provide accurate and helpful information, it is important to remember that the future is not set in stone and you have the power to make choices that can change the course of your life.




How can I prepare for a psychic reading?


To prepare for a psychic reading, it is helpful to come with an open mind and a clear intention for what you would like to gain from the session. You may also want to write down any specific questions or concerns you have. You can also receive a general reading if you do not have specific questions. I do recommend asking questions during your reading to guide us towards the clarity you are looking to achieve.
How do I schedule my appointment?
Email [email protected] to schedule before booking.
Or upon purchasing, you'll receive further instructions on how to book a time for your appointment.


*Note refunds of any kind are not issued. Please ensure you are committed to your growth before investing.